Seems like just yesterday our red lipstick options were extremely limited, as everybody was wearing only RUBY WOO! Now over 10 Years Later, the options are endless!
So as fall arrived I began to swap out lipsticks and this is the time I start to wear more red bold lipstick colors. I honestly do not know why I do this, it's just been my natural routine that my reds go with more of my fall/winter looks. I love a bold red lip while wearing my darker color clothing. But please remember a bright red lip can also make an all-white fit just that more glam!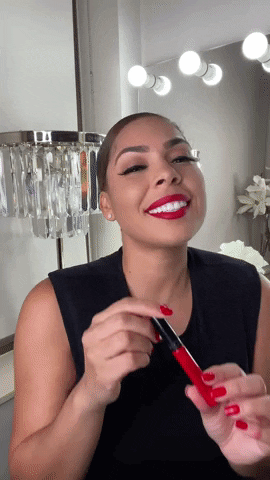 I asked friends & IG followers for their red lip recommendations, then I went out and tried them MYSELF!
I tried so many red lipstick colors over the past few days that these are my top 6 red lipsticks I would recommend to anyone. When selecting my top 6 I asked myself these questions:
Without Further Ado Here are my top 6 Red Lipsticks in order from my most favorite on down.
Lip Bar: Cosmo
Sephora: Always Red
Fenty: Uncensored
Kat Von D: Outlaw
Nars: Don't Stop
Mac: Ruby Woo
LETS GET MORE INTO DETAIL :
-
The key to picking the perfect red is understanding the undertones of your skin as well as the undertones of the lipstick and how they work together. To identify your skin's undertones, simply check your wrist. If your veins appear more purple-ish, you have cool undertones for a red.
-